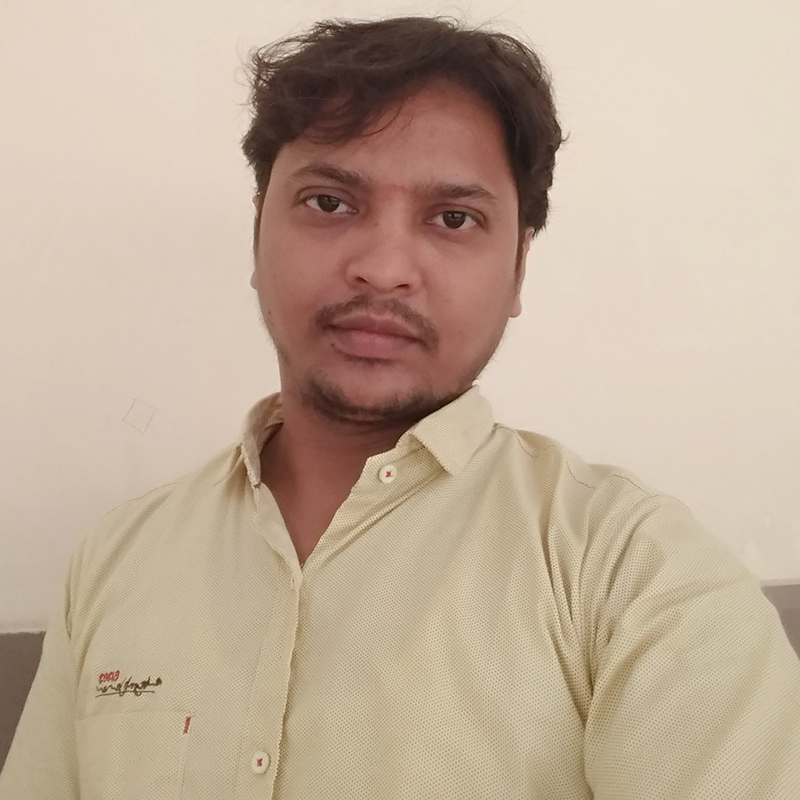 Assistant Professor
"Hello, Bharath is the researcher and academician who works for the cause of air pollution management and climate change at local to regional scale. Prior to his last promotion, he was the research (Ph.D) scholar works in Indian Institute of Technology Kharagpur (West Bengal) studying on "Improved predictions of aerosol emissions and properties through fusion of aerosol observations and model estimates over India." Defended his thesis in June 2017, further he received Ph.D degree in August in the year of same. His research career was started in 2011 with the research project working as a research scholar in Civil department of IIT Kharagpur on a campaign based study validating the global model estimates with those of observations. This work was presented as a platform in Indian Aerosol Science and Technology Association (IASTA) 2012 conference held at Baba Atomic Research Centre (BARC) Mumbai, India. Further, the same work was published in Elsiever Group's Atmospheric Research Journal in recent year 2018. He published six international Scopus-Indexed research papers in peer reviewed journals (including Atmospheric Research, Atmospheric Environmental and Data in Brief) carrying good impact factors. He attended several international conferences overseas and in India since 2012 till present. His academic career being an assistant professor started in July 2017 in Kalinga Institute of Industrial Technology (one of the reputed deemed to be universities in India). He teaches courses related to environmental engineering for UG students. Presently he guides a Ph.D student, who completed her one year course work recently. Encourages young researcher from UG and PG level to participate in various research projects in the university. Published few conference proceedings related to the works done by UG and PhD students in international conference. His research includes Air pollution monitoring (PM2.5, PM10 and SO2 and NOx), Source-receptor modeling, Source Apportionment, Evaluation of satellite based aerosol estimates, receptor modeling, Indoor air quality studies, Traffic noise pollution modeling.
Profile Links
Social Links
Educational Qualification
Doctorate

Research Interests
Environmental engineering

Journals/Conferences :
"1. Dudam Bharath Kumar, Shubha Verma, Olivier Boucher and Rong Wang (2018), Constrained simulation of aerosol species and sources during pre-monsoon season over India Subcontinent, Atmos. Res., 214, 91-108. http://dx.doi.org/10.1016/j.atmosres.2018.07.001 (Impact Factor: 3.77)
Scopus indexed, Citation = 0
2. Dudam Bharath Kumar, S. Verma (2016), Potential emission flux to aerosol pollutants over Bengal Gangetic plain through combined trajectory clustering and aerosol source fields analysis, Atmos. Res., 178-179, 415-425. http://dx.doi.org/10.1016/j.atmosres.2016.04.012 (Impact Factor: 3.77)
Scopus indexed, Citation = 4
3. Manish Kumar, K. Parmar, Dudam Bharath Kumar, A. Mhawish, D. M. Broadley, R. K. Mall and T. Benarjee (2018), Long-term aerosol climatology over Indo-Gangetic Plain: Trend, prediction and potential source fields, Atmos. Environ., 180, 37-50.
http://dx.doi.org/10.1016/j.atmosenv.2018.02.027 (Impact Factor: 3.45)
Scopus indexed, Citation = 0
4. Verma, S., D. Manigopal Reddy, S. Ghosh, D. Bharath Kumar and A. Kundu Chawdhury (2017), Estimates of spatially and temporally resolved constrained black carbon emission over the Indian region using a strategic integrated modelling approach, Atmos. Res., 195, 9-19. http://dx.doi.org/10.1016/j.atmosres.2017 (Impact Factor: 3.77)
Scopus indexed, Citation = 3
5. Verma, S., B. Priyadharshini, S. Pani, D. Bharath Kumar, A. Faruqi, S. Bhanja, and M. Mandal (2016), Aerosol extinction properties over coastal West Bengal Gangetic plain under inter-seasonal and sea breeze influenced transport processes, Atmos. Res., 167, 224–236. http://dx.doi.org/10.1016/j.atmosres.2015.07.021 (Impact Factor: 3.77)
Scopus indexed, Citation = 8
6. Verma, S., Olivier Boucher, S. Ghosh and Dudam Bharath Kumar (2018), Data for: Dataset of pre-monsoon aerosol species optical depth and concentration estimated from constrained simulation approach over the Indian subcontinent, Data in Brief. 10.17632/3f27kndz44.1 (Accepted manuscript) (Impact Factor: 0.287)
"