About School of Civil Engineering
School of Civil Engineering aims to meet the future needs of the construction industry and society by producing professional civil engineers competent in analyzing, designing and managing solutions for practical engineering problems. It imparts sound fundamentals at B.Tech. level, specialized subjects at M.Tech. level and high quality research guidance at Ph.D. level. It has established collaborations in the areas of regular academic, research and consultancy activities with various organizations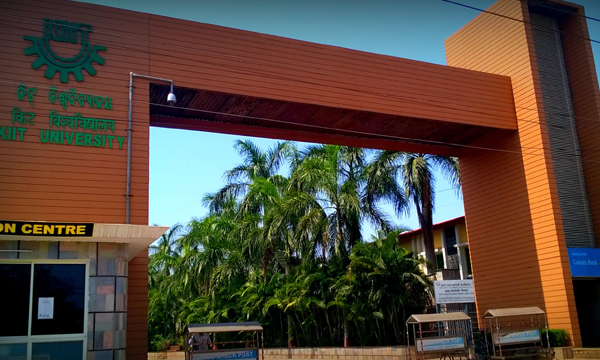 Listed below are the salient features:
The School of Civil Engineering imparts cutting-edge skills through teaching.
The well-qualified faculty members ensure understanding of fundamental concepts with a view to lay a strong foundation.
Students are trained in current technologies, analytical problem solving and product design skills to be employable in the industry.
The pedagogy is designed such that students are able to connect theory with application and motivated to applying the same in furthering their careers.
The School has strategically partnered with industry to update its syllabus, introduce industry based electives and facilitate students' internship at industry for skill development.
It has established Centre of Excellence in collaboration with industry for various research and training purposes.
The value addition training and career augmentation services prepare students to meet expectations of industry demands.
The state-of-the-art facilities of the School include adequate number of air conditioned classrooms, laboratories, conference hall, reading rooms and round the clock Library with Journals, e-resources, multilingual news papers, divergent magazines and around 15000 books. The library has access to a 11 large number of databases related to interdisciplinary subjects including the core subjects of science and technology.
To impart education and research in Civil Engineering, with particular emphasis to their application in industry, infrastructure building, economic welfare, health, safety and commerce in a diverse society and to create scope for professional engineering licensure and practice.
To provide students with a broad and in depth education in civil engineering fundamentals, applications, and design in order to prepare them for the practice of civil engineering at the professional level with the confidence and skill necessary to meet the technical and social challenges of the future

To prepare students for higher education or entrepreneurship

To encourage and facilitate students, to involve themselves in continuous learning, to build skills beyond curriculum

To inculcate critical thinking and open-ended problem solving attitude to build up creative abilities and research spirit

To impart the essential skills of leadership, teamwork, communication and ethics so that they can interact and communicate effectively (written and/or oral) with others (e.g., supervisor, client and/or team)

To engage students with alumni, industry, government, and community partners through outreach activities in order to inculcate global perception

To engage students in creating innovative design solutions that include realistic constraints such as economic, environmental, social, political, ethical, health and safety, constructability, sustainability, and global considerations, and disseminating these designs at national and regional venues

To provide solutions and propose methodologies in the areas related to structural, geotechnical, water resources and environmental engineering