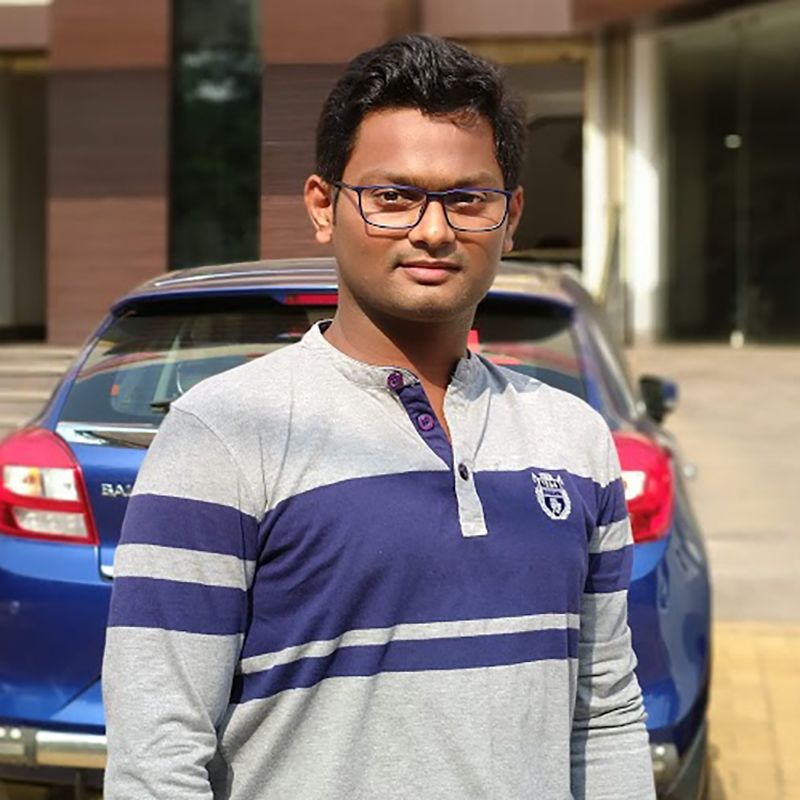 Assistant Professor
Mr. Malaya Mohanty began his engineering career in the year 2008 at VSSUT, Burla in the department of civil engineering. He graduated in the year 2012. Thereafter, he joined NIT Hamirpur to pursue M.Tech in transportation engineering. He successfully completed his M.Tech in the year 2014 and joined IIT Bhubaneswar for Ph. D. He joined as Assistant Professor at KIIT deemed to be university in July 2018. He is specialized in the areas related to traffic engineering including traffic flow theory and various aspects of traffic planning.
Profile Links
Social Links
Educational Qualification
Bachelors

Journals/Conferences :
1. Mohanty, M., & Dey, P. P. (2017). Modelling the major stream delay due to U-turns. Transportation Letters, 1-8.
2. Mohanty, M., & Dey, P. P. (2018). Modelling the area occupancy of major stream traffic. EUROPEAN TRANSPORT-TRASPORTI EUROPEI, (67).
3. Mohanty, M., & Gupta, A. (2016). Investigation of adolescent accident predictive variables in hilly regions. International journal of injury control and safety promotion, 23(3), 291-301.
4. Mohanty, M., & Gupta, A. (2015). Factors affecting road crash modeling. Journal of transport literature, 9(2), 15-19.